Visit any of the sample eProjects below by clicking on the image or title of the project.
This is the template for the Women and Leadership (WGS 333) course. The teams were offered eProjects for their final assignment, which was to create a PSA focusing on an issue or concept from the course. The template gives them examples on how to create a contextual home for their PSA, as well as how to upload video.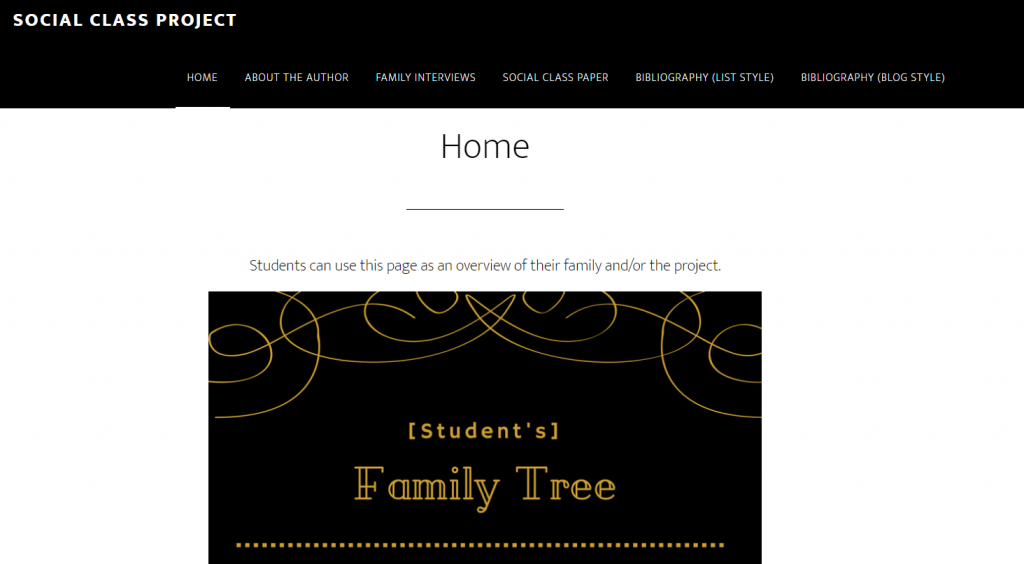 This template was developed for the Social Class and Inequality course. The eProject is an example of a single-student project. The students were asked to conduct interviews with family members to figure out their own positionality in terms of social class. In previous semesters, this was a paper. Turning the assignment into an eProject allowed the students to post family trees, videos of their interviews, and more.